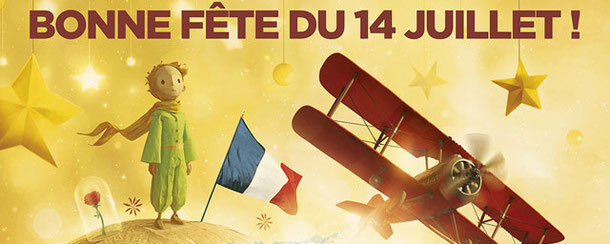 The 14th of July in France is a national holiday ! The storming of the Bastille and the French Revolution are celebrated. For the occasion, every French town shoots a beautiful firework display in the sky and organizes popular. But what really happened on July 14, 1789, and why is it celebrated every year since then ?
A bit of history…
Before 1789, France lived under a regime of absolute monarchy, that is to say, that the king held all the powers, whether legislative, judicial or executive.
This system benefited a small part of the population: the Clergy and the Nobility.
But the will of one part of the people to abolish this absolute monarchy in favor of a Constituent Assembly led France to the Declaration of Human Rights, which supported the concept of freedom and insisted on the notion of equality .
The 14th of July, 1789, storming of the Bastille
The King of that period, Louis XVI, then attempted to defeat the Assembly. This triggered the anger of the Parisians, who seized the weapons stored at the Invalides and powder at the royal fortress of the Bastille.
On July 14, 1789, they invaded the castle of Versailles and forced the king to return to Paris and settle in the palace of the Tuileries.
This is the beginning of the French Revolution. The national holiday commemorates this 14th July 1789, for its symbolic significance. But not only. Indeed, it also refers to another lesser known and less bloody event : the festival of the Federation of July 14, 1790.
July 14, 1790: great festival of the Federation
In 1790, the Commune of Paris decided to found a large national federation of national guards gathering representatives of the local federations and to reunite them in Paris on July 14th.
The ceremony celebrates above all the storming of the Bastille, but also tries to bring a little order and unity in a country in crisis. On July 14, 1790, 14 000 federated soldiers will march under the banner of their department, from the Bastille to the Champ-de-Mars.
May 21, 1880: July 14 becomes national holiday
On May 21, 1880, a project proposed by Benjamin Raspail was adopted to consolidate the fragile republican regime. It will officially take place on July 14 as an annual national holiday in commemoration of July 14, 1790. A decree of July 6 will include a military demonstration to show the military recovery of France after the defeat of 1870. Note that La Marseillaise then becomes the official anthem of France.